Junior High Boys Visit a Wheat Farm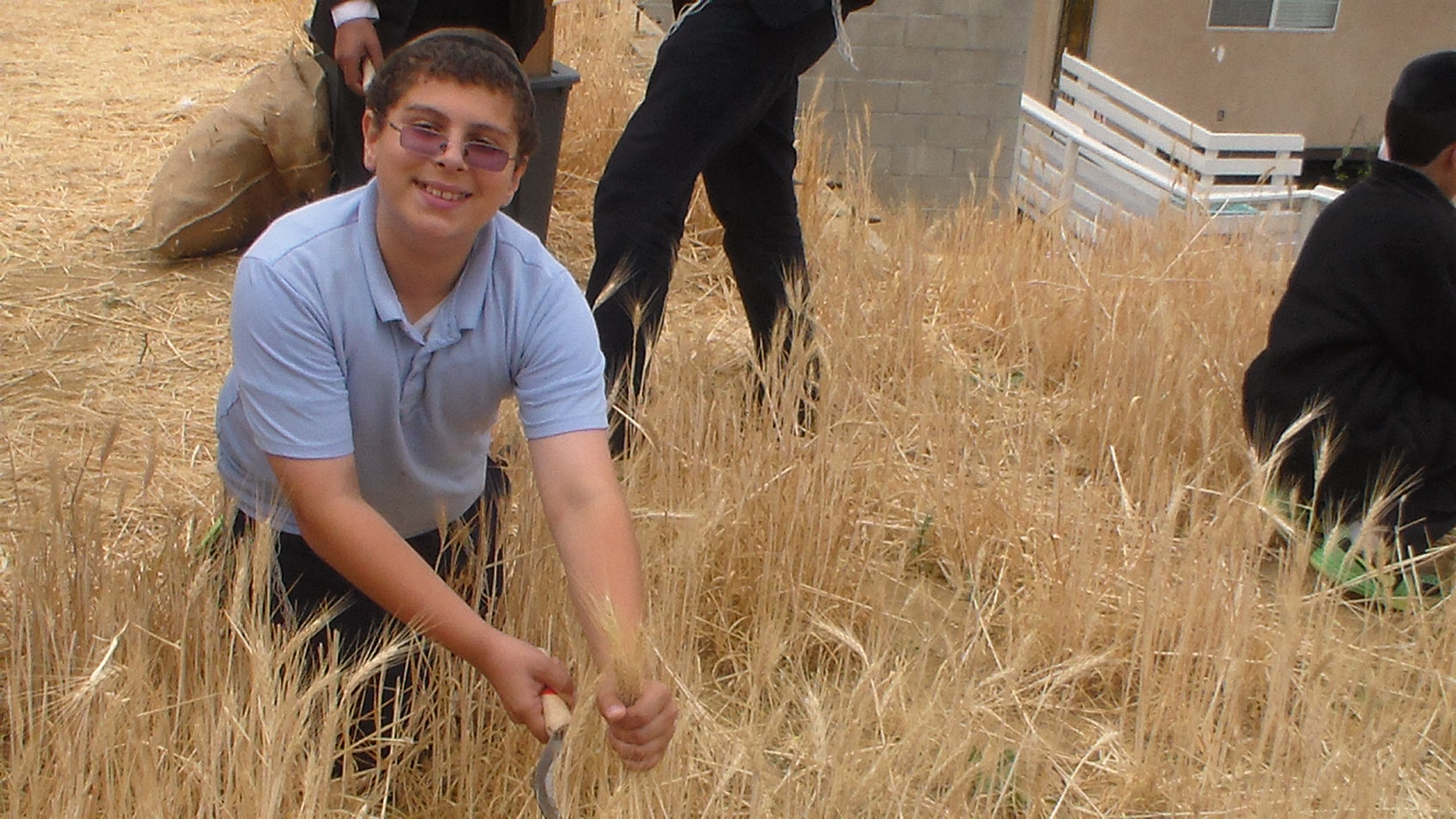 Last week, our Junior High boys enjoyed a unique opportunity to visit a wheat farm in the hills of Calabasas at the Mesivta of Greater Los Angeles. Rabbi Abish Rand taught the boys many concepts in Gemara and halacha about farming such as Shabbat, Shemittah, gifts to the poor. Our Talmidim were then able to do their own harvesting, threshing and grinding wheat on the farm.  This hands-on experience gave so much concrete reinforcement to the boy's learning.
Afterwards, Rabbi Aufrichtig and Rabbi Abady sat down in the Bet Midrash and learned Gemara with our Tashbar talmidei chachamim in the sea of enthusiastic bachure yeshiva at the Yeshiva in Calabasas. What an inspiration!